Welcome to the next step in your blogging journey. If you've already used the blog creation tool and have a post ready to go, this article will show you how to put the finishing touches on it.
In the Status drop-down, choose between Live and Draft.

Click Set Publish Date to open a calendar, if you want to select a future date for publishing.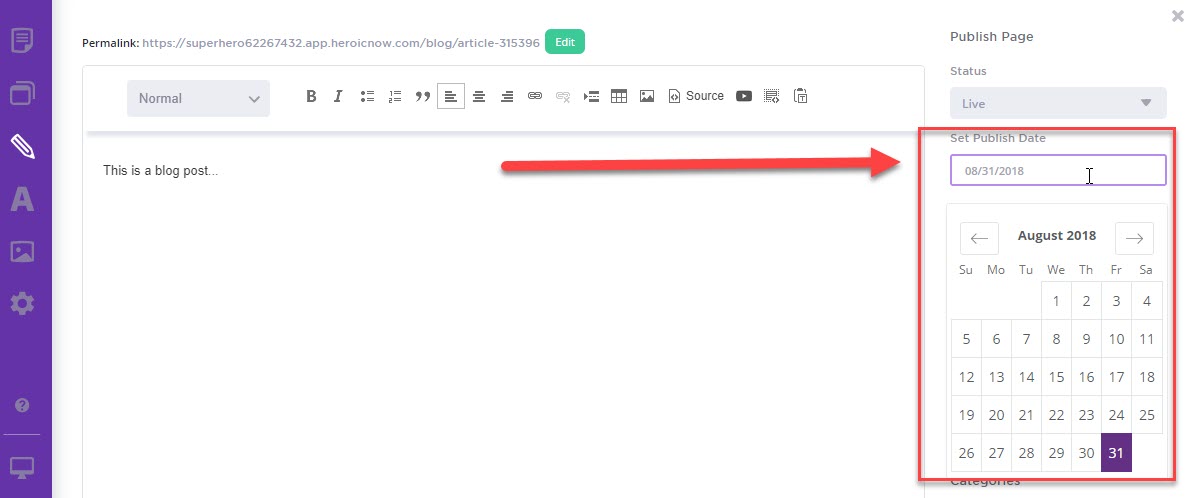 Click Edit next to Permalink to edit the article URL (web address)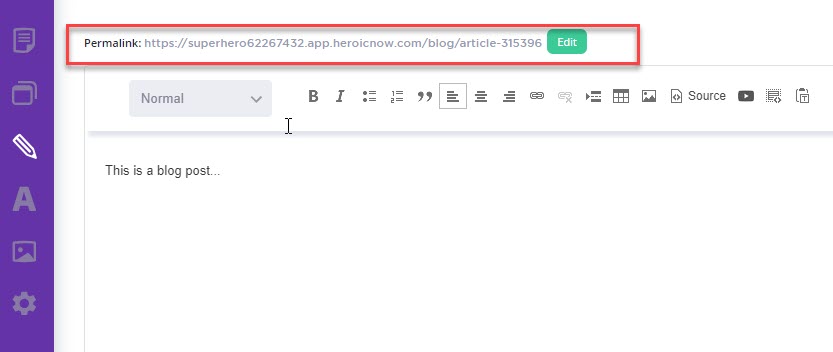 Under SEO Settings:
The first box is for your SEO Title, which should be useful to Google's ranking, but also attractive to visitors. It will be seen on the page tab when they are browsing.
The second is for your SEO Meta Description, or keywords. This is roughly a 150-word paragraph giving a good introduction to your post that will get ranked by search engines.

Once you have your post settings complete, simply click Save.
Lots of people found these next topics pretty useful...