First, get your auth token from CoinGate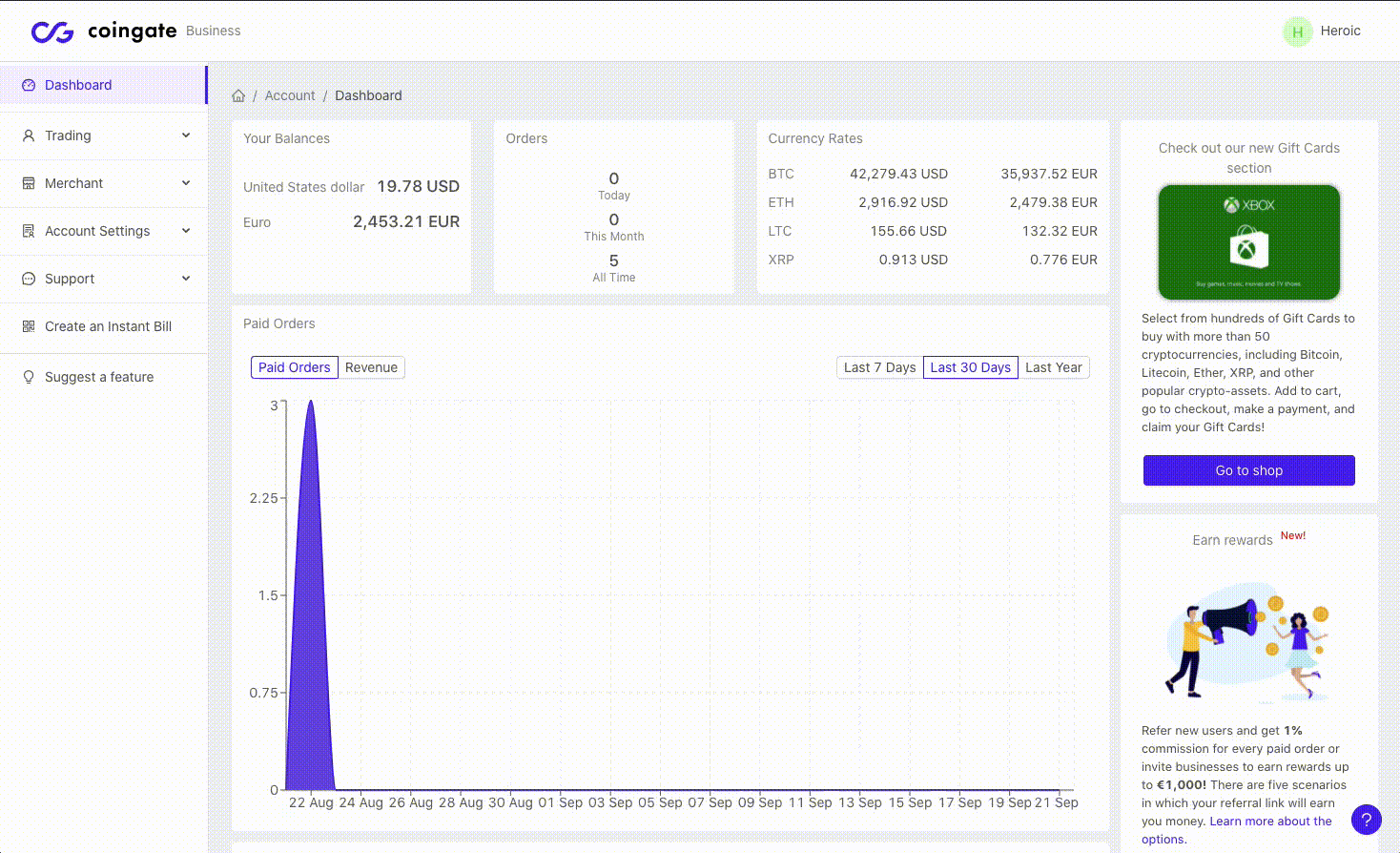 Your Access Token will be in the following format: 8vzddvbtP9TiLsDFePPRqPy23d2e4sAGfzzvZiAA
Next, set up your CoinGate Billing Integration in Heroic
Click on

Settings

and then CoinGate Billing
Click on the

Add New CoinGate Billing

button
Paste your access token into the

Auth token

field
Click the

Check Auth token

button
Once validated, you'll be presented with more options in order to complete setup of your CoinGate Integration.
Enter a name and description for your integration (this is for internal use only, to help you identify it later)
Choose a currency from the

Currency

field
Enter a purchase amount into the

Amount

field
Click the

Save Changes

button
Connect you button with your CoinGate Integration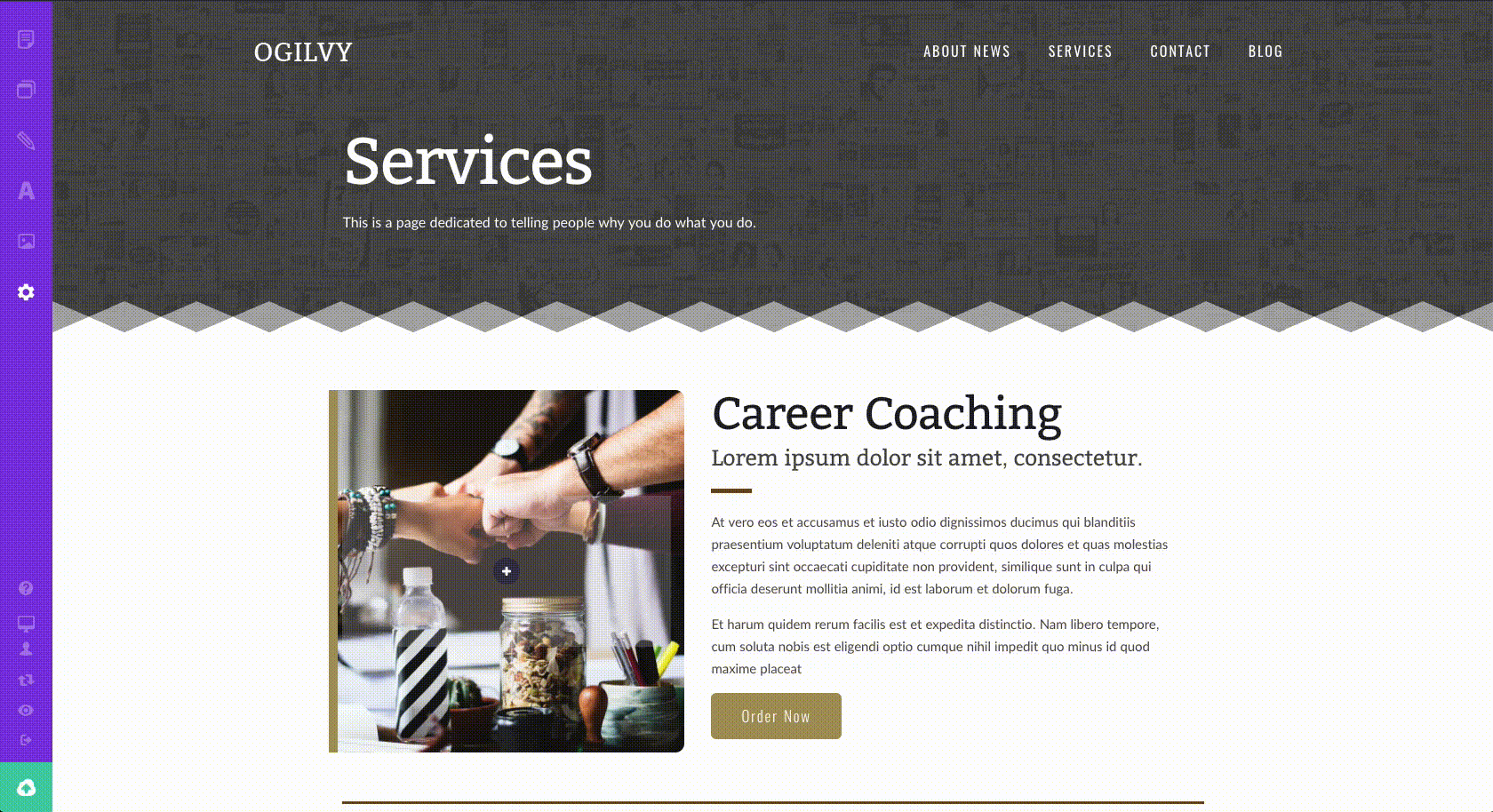 Find the button that should launch the CoinGate Payment Form, and click the icon
From the

Choose Button Action

field, choose CoinGate Billing
Choose the newly created integration from the CoinGate Billing field
Choose (or enter) the destination page you want to take people to once the transaction is processed
Click the green checkmark icon to save your updates
You don't have a CoinGate account yet? Create one here, it's free.