We may be superheroes but we can't read minds just yet -- so we need your help to identify which of your pages to use as your site's Home page, Blog home page, Blog article page, Blog category page, Blog Author page, and 404/Not Found page.
We call these your "Page Connections" and you can think of them like those old-fangled switchboards where human operators connected incoming calls with different destination.
But instead of phone calls, we're talking about visitors to your website.
How to set a page as your Home Page
Click on Settings in the far left panel
Click Page Settings
Click the page you want to set as your Home Page
Under Use this page as, select Home Page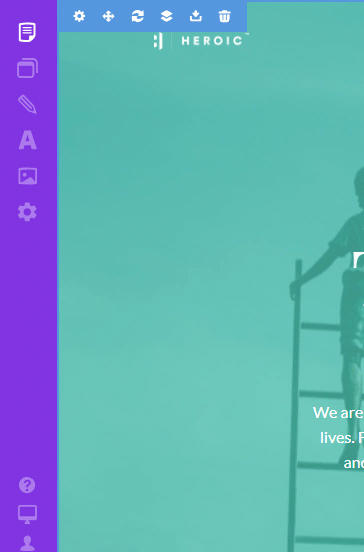 And that's it! Now Heroic knows which page to use as your site's Home Page.
The process is exactly the same for the other important pages of your site:
Blog page
Blog article page
Blog category page
Blog author page
404/Page Not Found page
So now you know how to tell Heroic which of your pages belongs in each place, so your visitors can find the proper page to land on.



We've all ended up at a page that doesn't exist.

Your "404/Page Not Found" page can be a useful and brand-building page that can catch those visitors who end up somewhere they shouldn't, and funnel them somewhere else useful to them.
Lots of people found these next topics pretty useful...