Buttons are incredibly helpful to guide your visitor to take the action you want them to take.
Adding a button to a page
To add a Button element to your page:
Hover to where you wish to add the

Button

, and look for the icon
Click that icon to open the

Select Element

dialog box
Click

Button

to add it to your page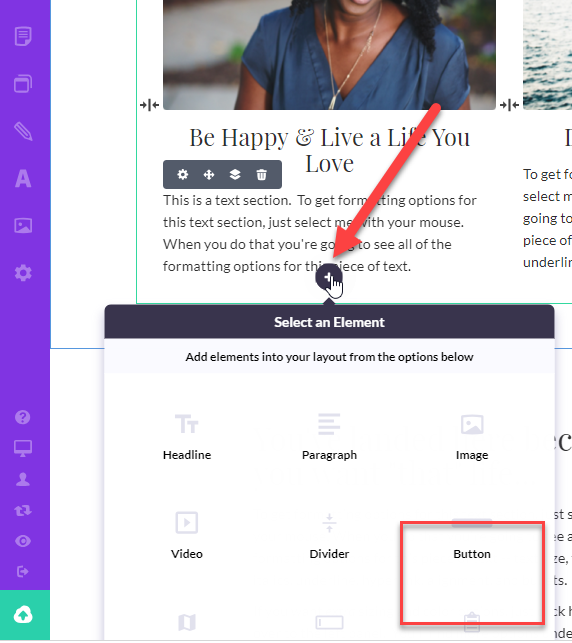 Changing the size (or style) of your Button
As part of the Heroic Global Style system, there are three different Button sizes to choose from -- small, medium and large.
To change button sizes:
Click the icon on the button toolbar
Click the

Design

tab in the Button panel on the left
Click the

Large

,

Medium

or

Small

button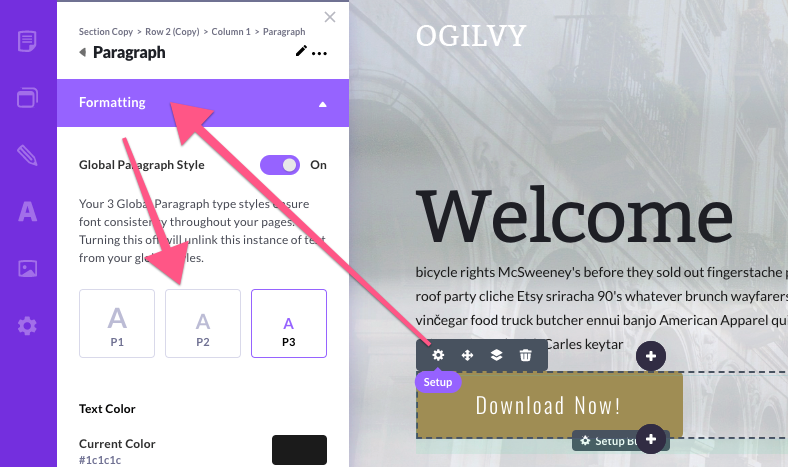 IMPORTANT: The Large, Medium and Small style options are linked to your Button Global Styles, which allows you to update the font, size and style of every button on your site in one single, convenient place.
To access your Button Global Styles, go to the A icon in the left sidebar, and click Button Styles.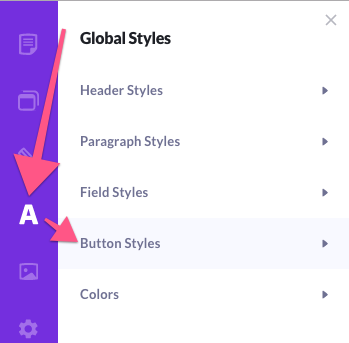 Then, choose which of the 3 button styles you want to modify -- Large, Medium or Small. Once you click, you'll see all of the formatting options become available for the button style.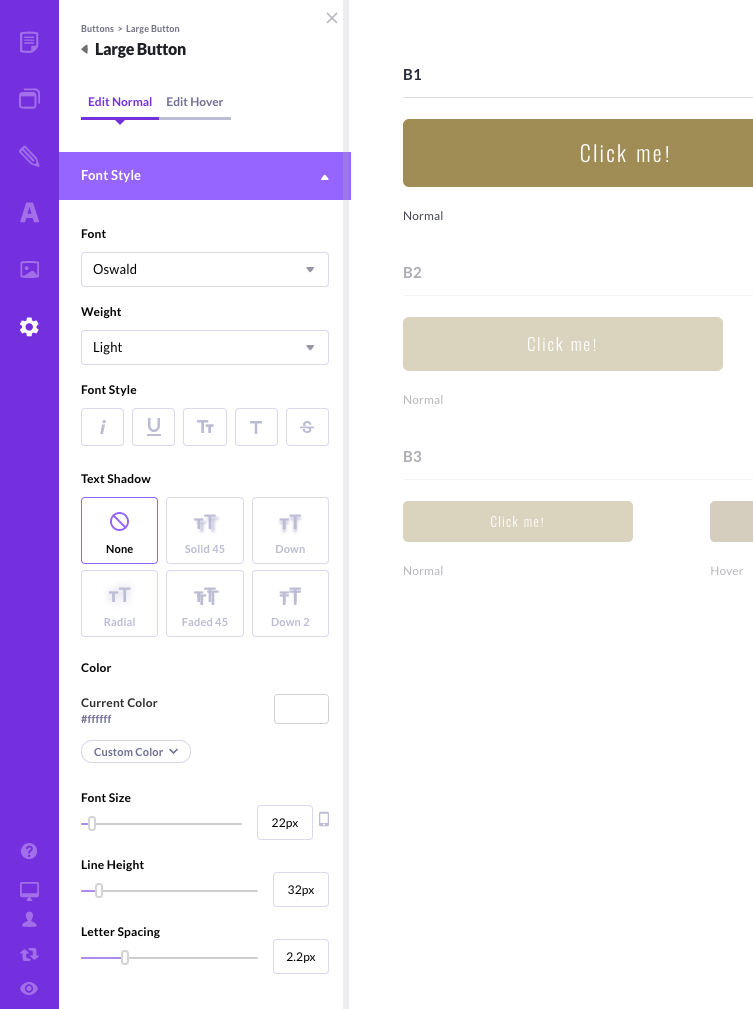 When you update button styles here in this area (the "Button Global Styles" settings), Heroic will automatically update the style of all of your site buttons automatically.
Making Custom Size or Color Changes
For those times when you need an oversize or custom-styled Button -- for example, in a Hero Banner, Opt-in page, etc.. -- then you can disconnect the Button from the Global Style and make one-off changes.
Once you drag the Button Style toggle to the left, you'll see that extra formatting options are revealed -- Button Color, Text Color, Button Font, Button Font Size, Rounded Corners, etc.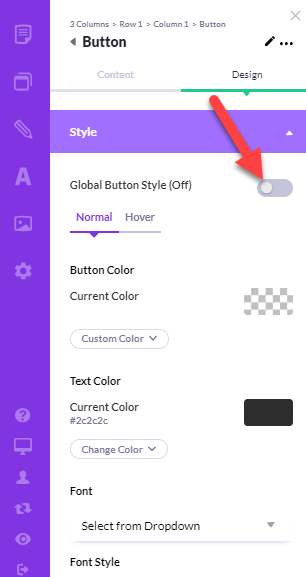 Making your button actually do something
Buttons can do a LOT. For example, you can:
Link your visitor to another page on your site
Link your visitor to a page OFF your site
Show a popup window
Show (or hide) a section on the current page
Generate a new email message
Connecting your button to another page
To connect your button to another page:
In the

Content

tab of the Button's control panel on the left, under

Choose Button Action

, select

Go to Destination

Under

Choose Destination

, select the page to link to from the drop-down options
NOTE: If linking to an external site, paste/type a destination under Choose Destination.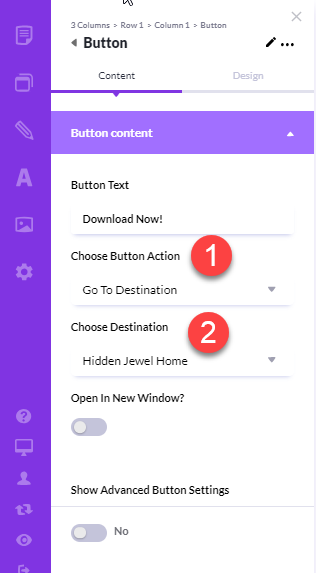 Opening a popup with your button
First create a popup
Next, to have your button open your popup:
Choose the

Open Popup

option under

Choose Button Action

Select your popup from the

Open Popup

droplist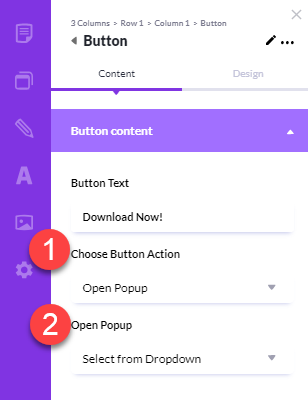 Triggering an Email with a Button
To trigger the sending of an email to you with a button:
Choose the

Send an Email

option
Enter the Email address to use